Mt. Lebanon recognizes 23 distinct neighborhoods, some dating back more than 100 years. We've created groups for all 23 neighborhoods, which allows people to join and follow what's going on in those neighborhoods, and post information too. Groups also allow photo sharing and have unique feeds.
Each neighborhood has it's own forum, which means questions can be posted in the neighborhood-specific forum for other neighborhood members to answer and dialogue.
You can view each of the neighborhoods at the group index page or use the links below to go directly to your neighborhood.
We don't have too many images for the neighborhoods yet, but would love to add them. If you belong to one of these neighborhoods and would like to send us an image for us to use as the group cover image or profile image, just join the neighborhood and add an image to the feed. We'll monitor and grab the good ones for using on the site.
A neighborhood map image is listed below. You can also view this page directly on the Mt. Lebanon website.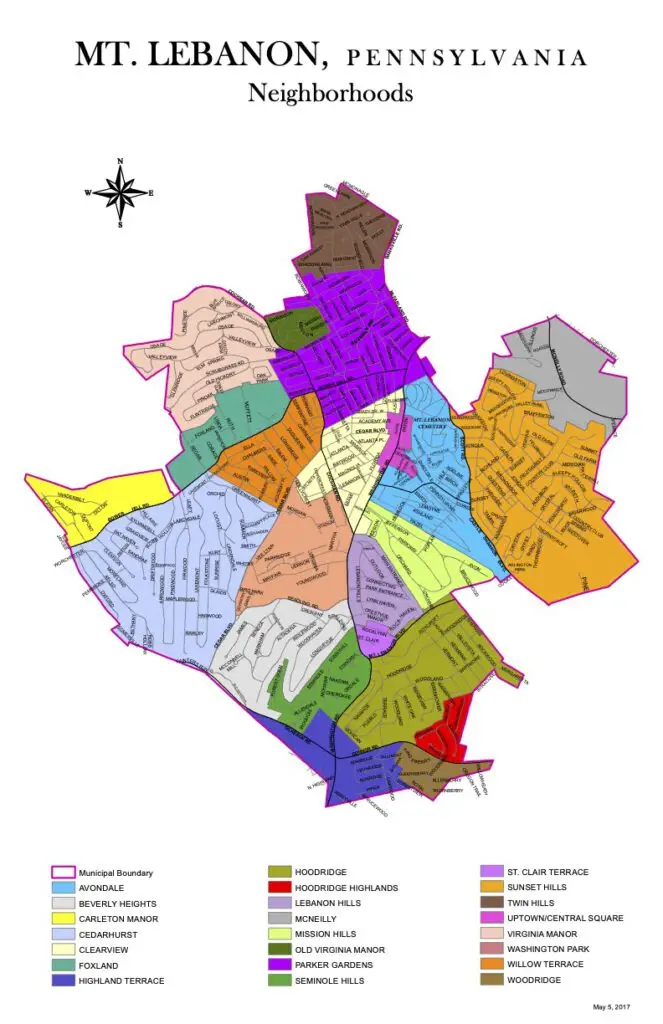 If you'd like to learn more about the Mt. Lebanon Neighborhoods, checkout the Historical Society's webpage, which is a wealth of information. You might just learn something new about your very own neighborhood!